Noks Thai Street Food provides the freshest and most authentic taste of Thai food you'll find outside of Thailand itself.
Chef Nok Is originally from the north of Thailand Chiang Rai in a rural village called Theong. An agricultural village where their main income is from growing sticky rice; you can find it on our menu too!
Nok enjoys home cooking and learnt a lot of her cooking skills from her Mother and older sister P'Khon. Nok moved to the UK in 2008 with her husband Steven and worked her way up ranks in her local Thai restaurants before opening her own restaurant in 2015, with her new inspiration for Street Food…
MONDAY: CLOSED
TUESDAY – THURSDAY: 5 – 9PM
FRIDAY & SATURDAY: 5 – 9:30PM
SUNDAY: 5 – 9PM
Are you ready to try the....
Are you ready to try the....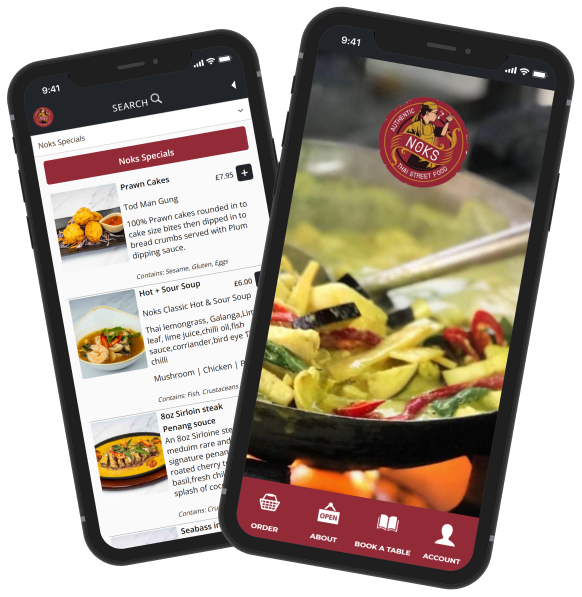 Why not get our free mobile app for your smartphone to make ordering your favourite thai street food even easier. You can order for collection, delivery and at the table in our restaurant. You can even book a table for your next visit.

Download it now from the Apple App Store or Google Play Store.